French Salted Butter Cookies (Breton Biscuits)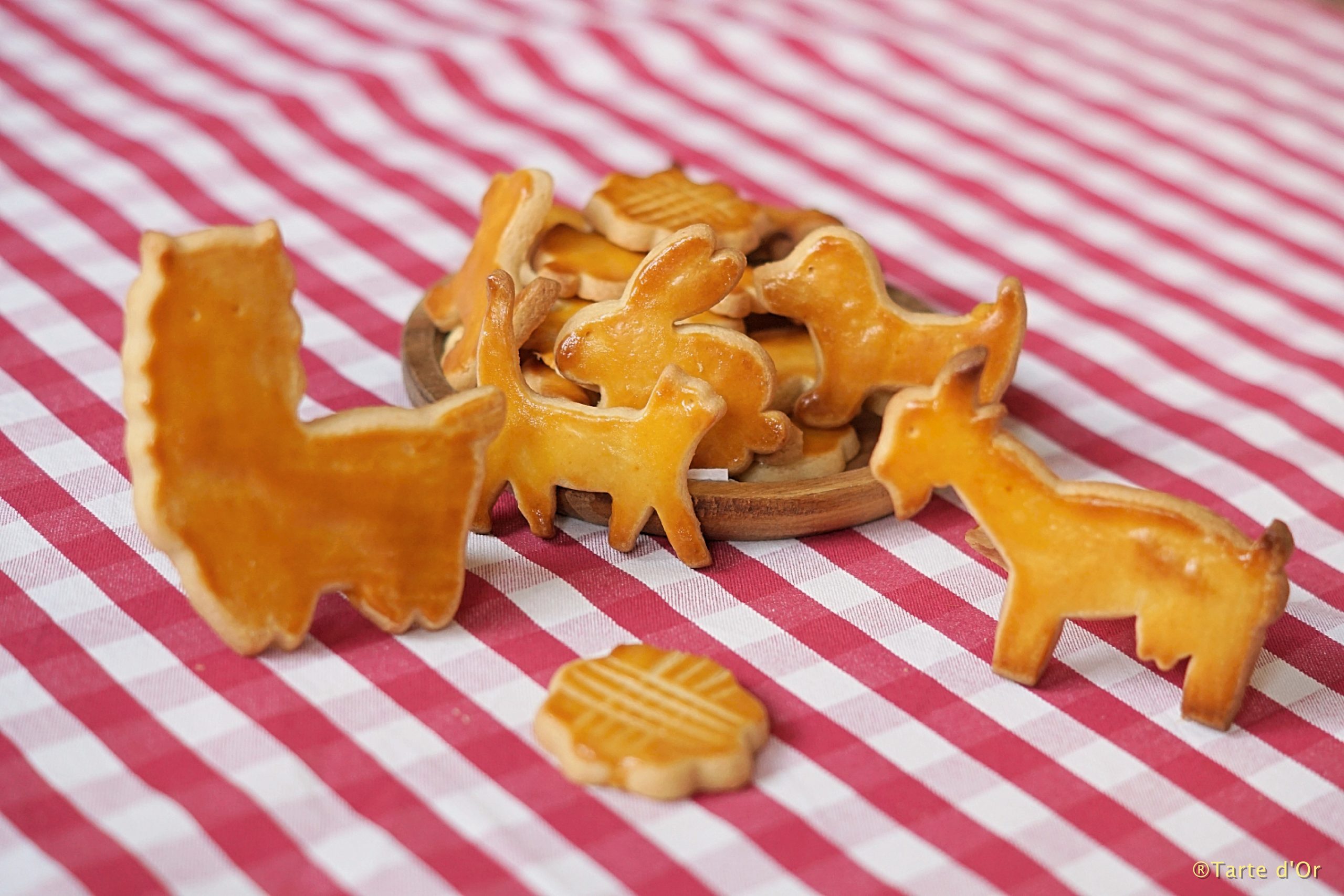 How happy was I when I found out that the supermarket where we do our groceries had finally french salted butter ("beurre de baratte" is the best!) so I decided to share this easy recipe: the French Salted Butter Cookies. I haven't posted a recipe on my blog for so long… The last one was the Marbled Cake in August 2019 (which is centuries in Internet ages) but I have a (good?) excuse. I have finally started a training to become a professional patissier. It is so much fun to learn new things. If you follow me on Instagram or Facebook, you know what I'm talking about. If you don't follow me yet, well… you know what to do.
I made these delicious cookies for the Craft Night organised at the amazing yarn shop Cross and Woods in the Hague where I am lucky to work at. Because I know many crazy cat ladies who come to these events every month, I made these French Salted Butter Cookies in animals shapes.
Ingredients (for 3 lamas, 3 goats, 9 rabbits, 12 dogs, 12 cats and 4 simple round shaped cookies:
200 g of soft salted butter (not melted but soft)
3 egg yolks + 2 yolks for make the cookies golden
120 g of sugar
370 g of flour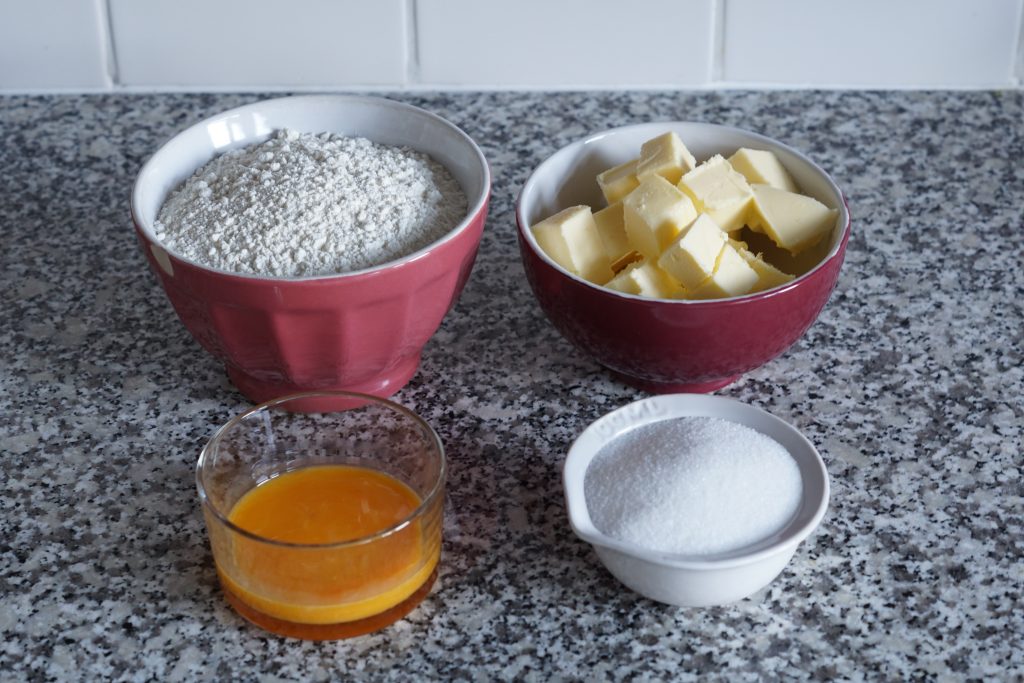 I used my kitchen robot because I was lazy but you can do it with a wooden spoon, a spatula or with your hands.
Mix the sugar with the butter and the 3 egg yolks.
Add all the flour in one go and mix until you get a nice ball of dough. Don't work it too much, otherwise the cookies might shrink or become too hard.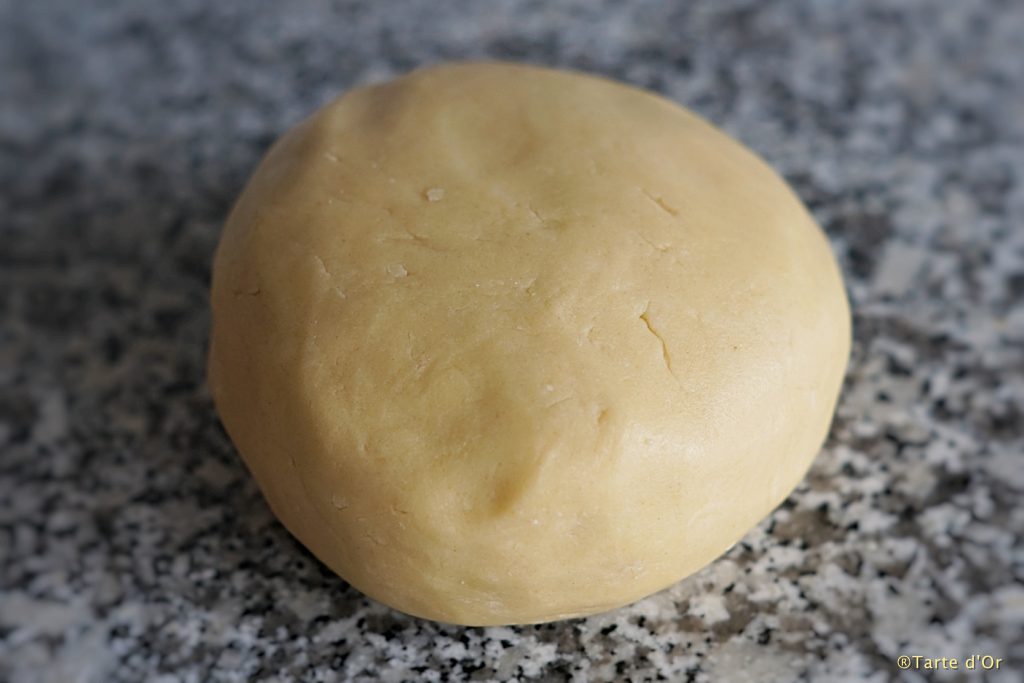 Wrap the dough in plastic foil. Put it in the fridge for 20 min to make it a bit harder.
After 20 min, roll the dough between 2 sheets of baking paper (4mm thick). I rolled half of the dough first and repeated the operation with the other half to prevent working the dough too much.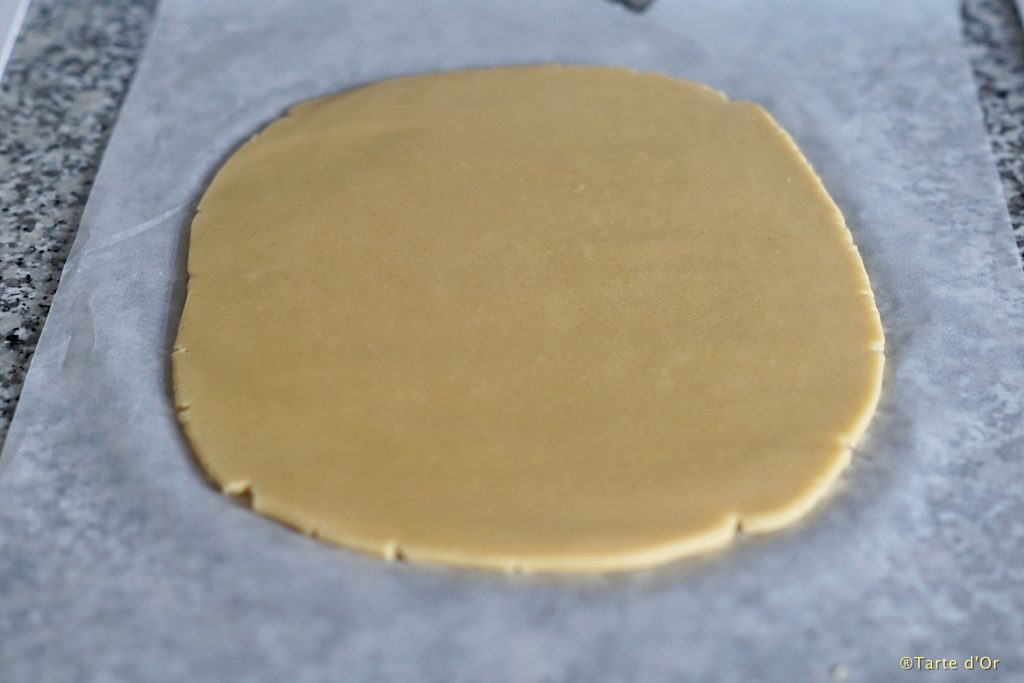 Cut out the cookies in the shape you want. On the back side of the cookies, make some holes with a fork. This will help to keep the cookies flat while in the oven.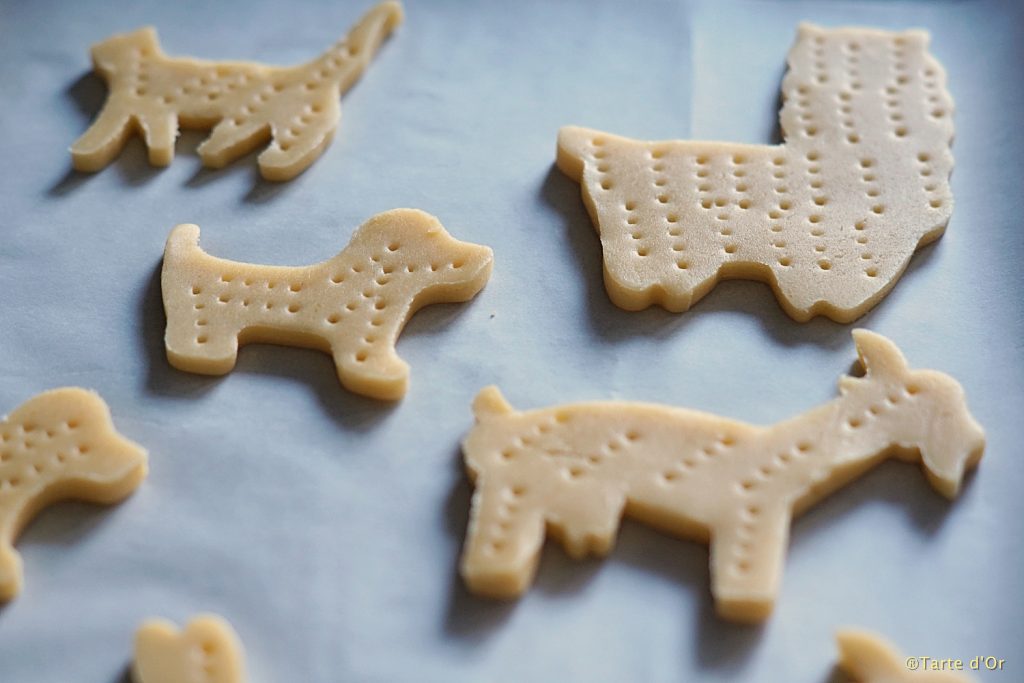 Put them back, right side facing up and brush them once with the egg yolk. Wait 5 min and repeat this operation. While waiting, preheat the oven at 160˚C. Brushing the cookies twice with egg yolk make them more golden.
Bake for about 10-15 min depending on your oven. Let them cool down (I know it's difficult but clean your kitchen or knit few rows of your knitting project, it will help passing time 🙂 ).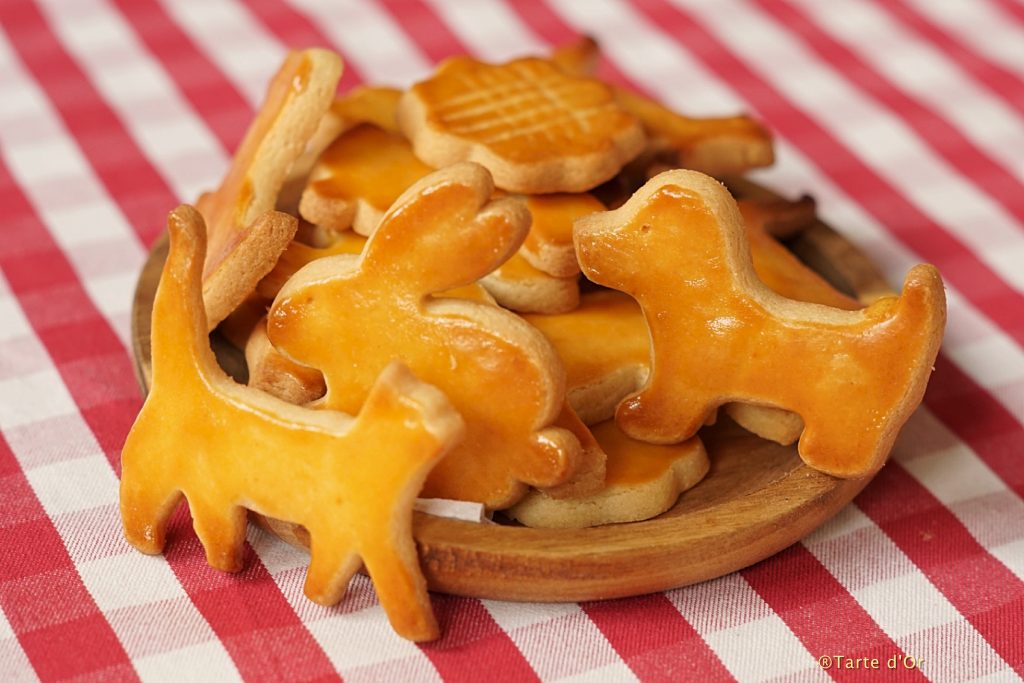 Bon appétit !
---
---