Gingerbread muffins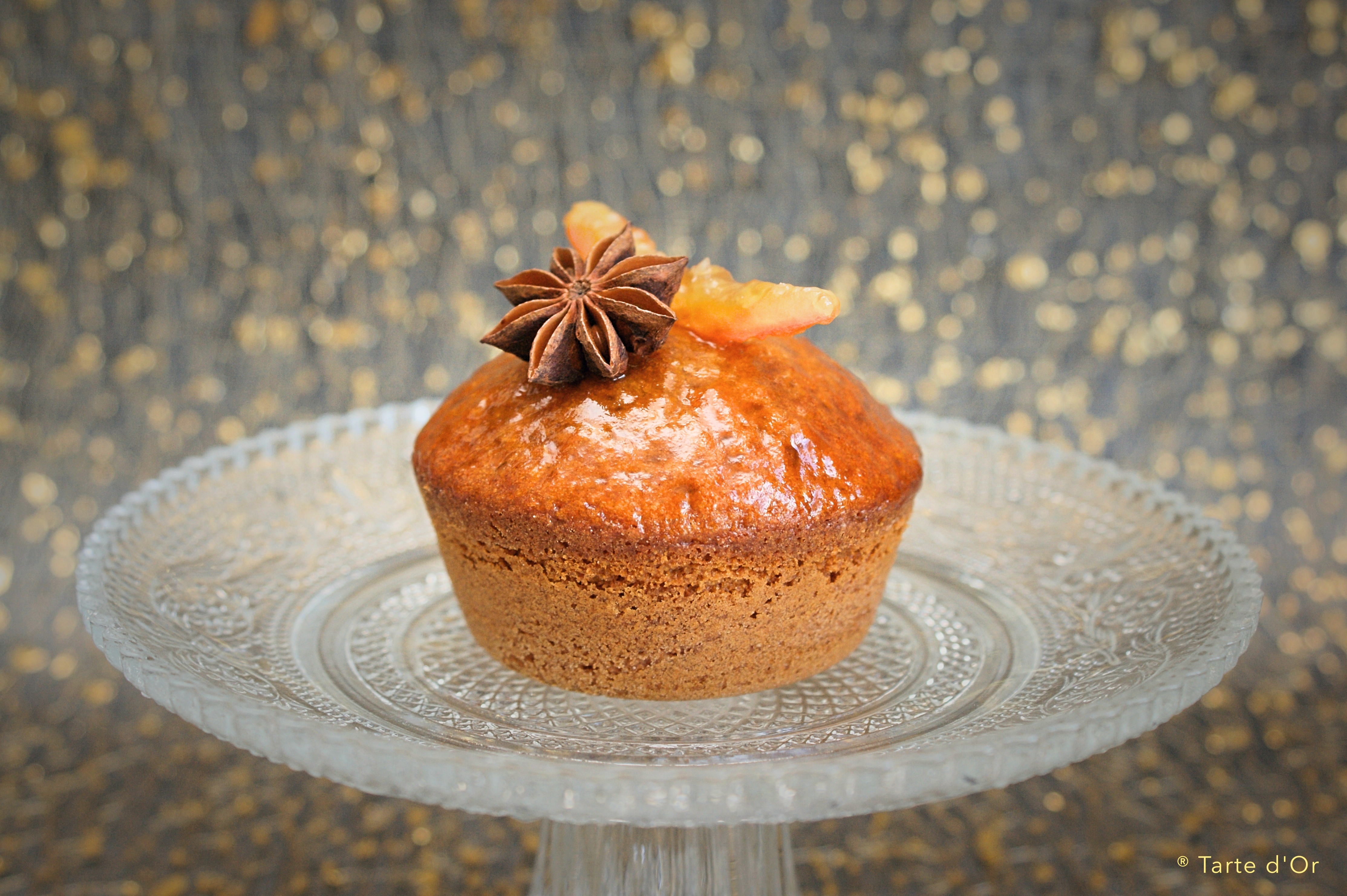 My favorite season has arrived… Autumn and its particular sensations like walking on fallen leaves from the trees, drinking hot cocoa while watching a movie and listening to the rain outside… "Gezellig!" as Dutch people like to say for everything that is enjoyable, nice, comfy, fun, etc… Gingerbread is also coming to my mind when I think about autumn, mainly for the cinnamon smell that comes out from the oven. This recipe was one of the first ones I wanted to try when I opened Christophe Felder's book "Patisserie". I know I already mentioned in my previous recipes but guess what? Like all the other recipes I tried in his book so far, it's super easy and soooooo delicious! 
Ingredients: The recipe in the book says that you should obtain 20 muffins. With the tray I used, I got 16 pieces. 
10 cl of whole milk

5 star anise 

240 gr of honey

240 gr of orange marmalade


25 gr of wheat flour (a table spoon)

150 gr of rye flour

15 gr of brown sugar

1 tea spoon of cinnamon


½ tea spoon of 4 spices mix

80 gr of soft unsalted butter 

11 g of baking powder 

A pinch of salt

For the decoration : 100 gr of apricot jam and 50 gr of orange marmalade. 
Warm up the milk in a pan. When it starts boiling, turn off the heat and add the star anise. Leave it aside and prepare the rest. 
In a big bowl, mix the 2 flours, the brown sugar, the cinnamon, the 4 spices and the baking powder together. 
In a pan, warm up the honey until it is liquid. Add it to the dry mix with the orange marmalade and mix with a wooden spoon until everything is incorporated. Filter the milk directly above the preparation and mix again. Add the soft butter (I made it melt a bit in the pan I used to warm up the honey because it was still warm). Finally add the pinch of salt. 
Grease a muffin tray (or a cake tray if you want a big cake) and fill each space up to ¾. 
Bake it in a preheated oven at 170°C for approximately 25 min. 
For the oven, I tested 2 types of heating : top/bottom heat and fan heating. In both cases, the texture of the cakes inside did not change much but with the fan heating, the muffins were more "bumpy".
For the decoration, when the muffins are cooled down, simply warm up the jam and the marmalade together in a small pan and cover slightly the muffins with it using a pastry brush.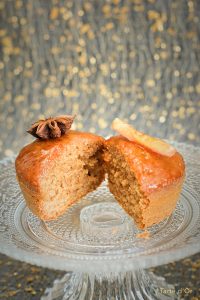 Bon appétit ! 
---
---