Vegan Chocolate Cake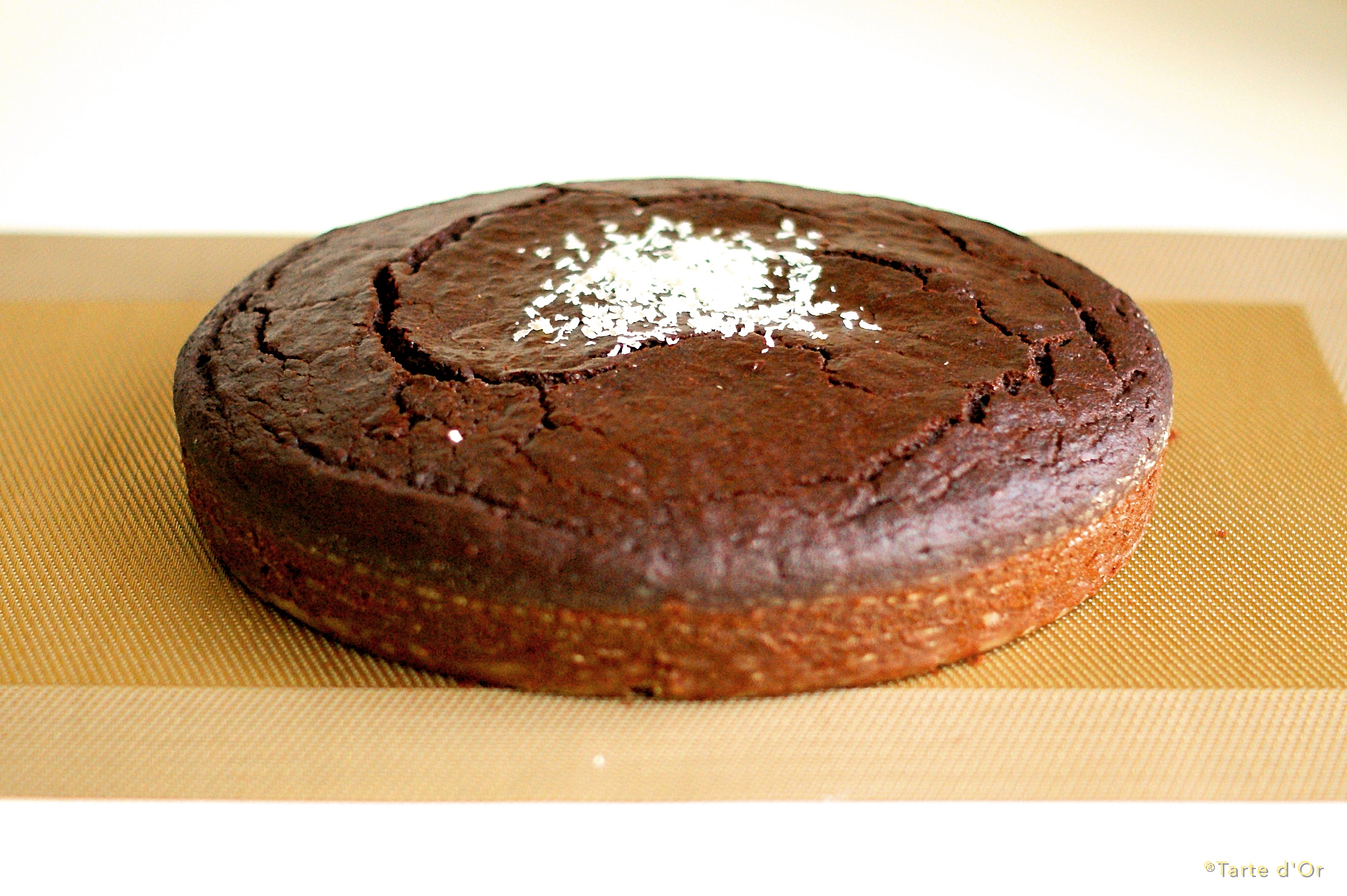 I'm not vegan but I've been looking for healthier alternatives in cakes for the last couple of years now and this cake definitely tastes better than any basic chocolate I've ever made. It doesn't require any special ingredient or a food processor like in many other vegan recipes. Believe me or not but I only used a spoon, a fork, a knife, a bowl and a small pan. So what's your excuse now 🙂 ?
Ingredients : 
300 gr. dark chocolate

280 gr. flour

80 gr. sugar

500 ml coconut milk

75 ml coconut oil

30 gr rasped coconut

100 g apple sauce

1/4 spoon vanilla extract

1/2 spoon of baking soda

1 pinch of salt

1 spoon of baking powder
Preheat the oven at 180° . Grease a 24cm circle tray with coconut oil. 
Cut the chocolate in small pieces with a big knife (the smaller the pieces are, the easier it will be to melt). 
In the meantime, warm up the coconut milk with the rasped coconut and the vanilla extract. When it is warm enough (does not need to boil), pour it on the chocolate. Let the chocolate melt for few minutes before stirring. 
Stir the preparation with a fork until no chocolate pieces are visible anymore. 
Add the sugar. If the coconut oil you're using is hard, put it in the pan you just use for the coconut milk (the pan is still warm) and add it to the preparation. 
Add then the apple sauce. 
Add finally the flour, the baking soda, the baking powder and the salt. Stir well until everything is incorporated. 
Pour the mix in the tray and bake it for 35-40 min in the oven.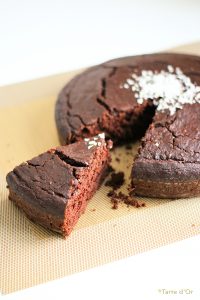 ---
---