Lemon Ginger Cake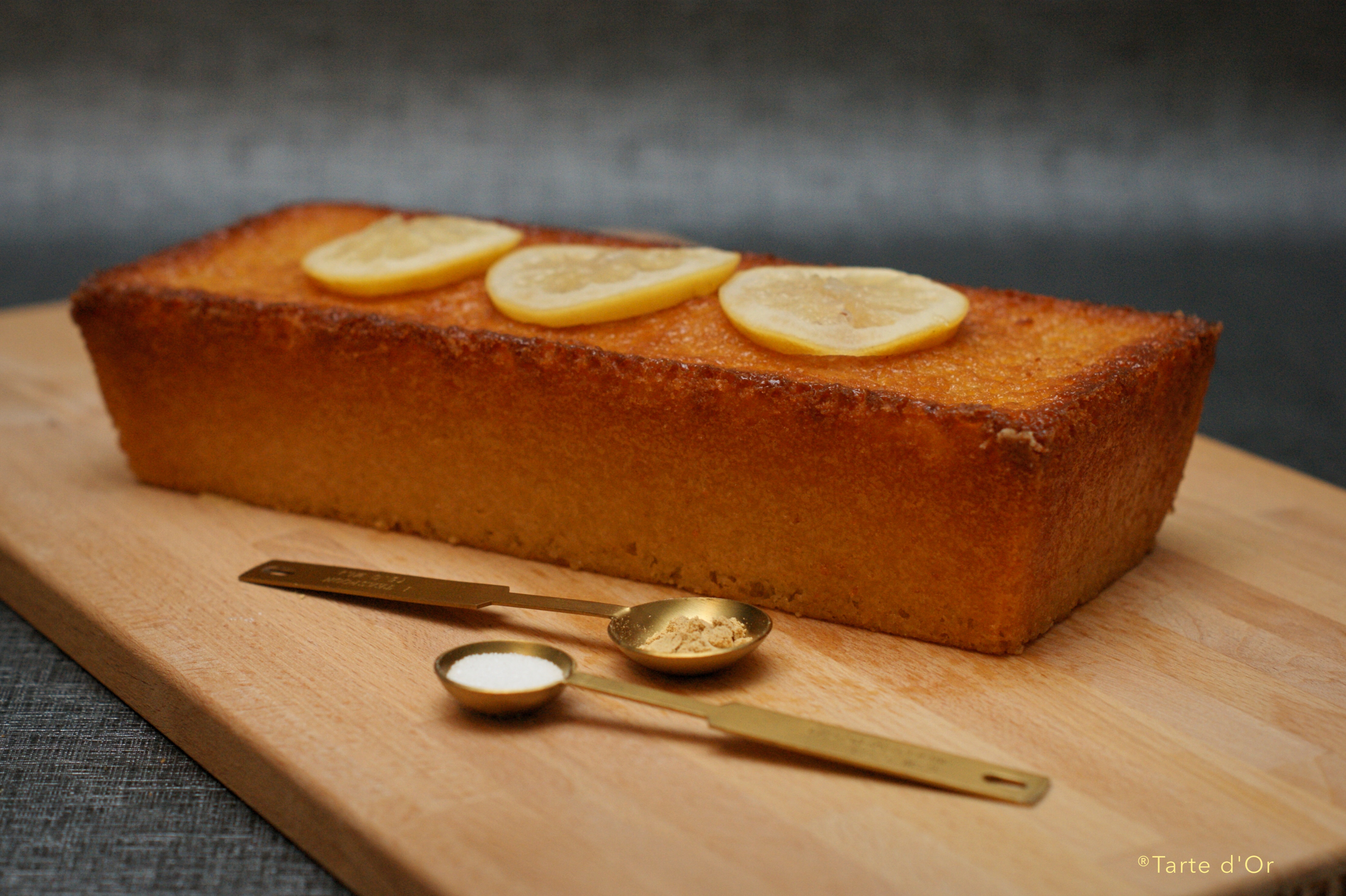 The last time I went to Paris, I brought back some literature. No Molière or Beaudelaire… just some magazines about patisserie. In one of them called "Patisserie et compagnie" (N˚22), I found this easy and quick recipe. I'm usually not a fan of ginger but the combination with lemon made me think differently. For the decoration, I made candied lemons slices and it's way easier to make than I thought.
Ingredients: 
For the cake : 
180 gr of flour

150 gr of sugar (the recipe says 170 but I think 150 is way enough)

160 gr of butter 

3 eggs

10 gr baking powder

1 table spoon of ginger powder

2 lemons (zest and juice)

1 teaspoon of baking soda
For the decoration: 
Syrup : 2 table spoons of ginger syrup, 25 gr of sugar, the juice of 1 lemon

Candied lemon slices : 1 lemon, 50 gr of sugar, water
Whip the sugar with the eggs until it gets foamy. During this step, make the butter melt in a small pan or in the microwave. When the egg/sugar mix is ready, add slowly the melted butter. 
Then, sift the flour, baking powder, ginger powder and baking soda on top of the preparation et mix well with a spatula. 
Add the lemon zest and juice at last and stir well. 
Grease a rectangular cake mold and pour the preparation in it. Bake it in a pre-heated oven at 180˚C for 35-40 min. 
Let it cool down for about 10 min before removing it from the mold. If you try to remove it just after taking it out of the oven, it may break but do not worry, you can keep yourself busy by preparing the syrup and the candied lemon slices. 
For the syrup, simply put all the ingredients in a pan and warm it just long enough to make the sugar melt. When you finally can remove the cake from the mold, soak generously the cake with the syrup using a kitchen brush. 
Same thing for the candied lemon slices : cut the lemon in thin slices, put them in a pan, add the sugar and cover everything with water. Cook it for about half an hour, remove the slices from the pan and either put it on a rack or on kitchen paper to remove the excess syrup. Let them cool down a bit before placing them on the cake.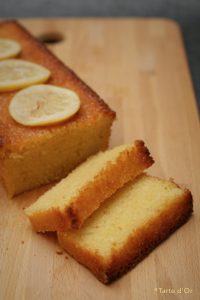 Bon appétit ! 
---
---