Vegan Banana Bread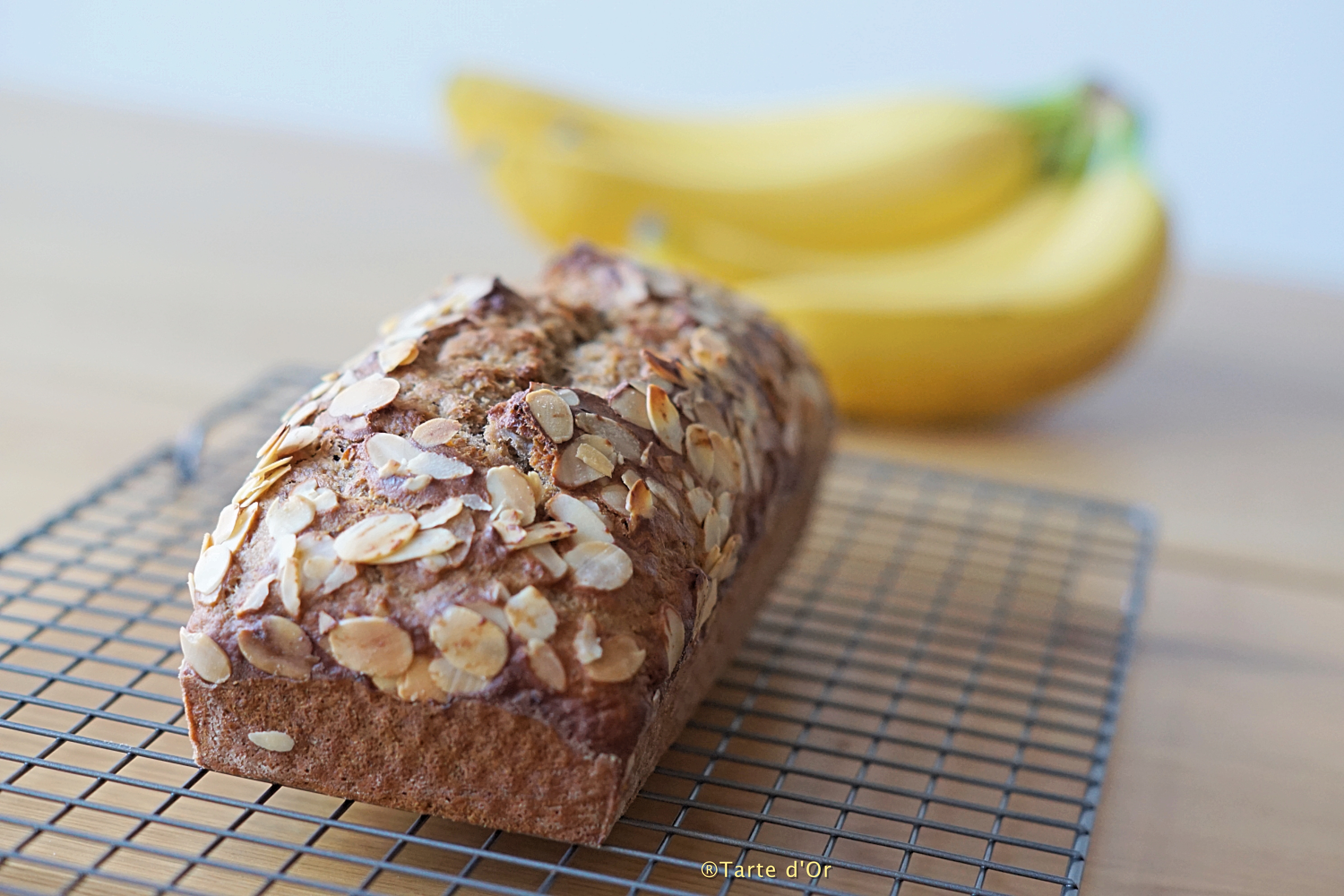 This Vegan Banana Bread is definitely the best way to use overripe bananas. And even if you have just bought bananas that are not ripe enough, you can cook them for about 20 min in the oven at 130˚C to soften them. So no excuse to not try it! I decided to use a mix of nuts I had in the closet : pecan, hazelnuts and sliced almonds for the decoration but you can use any nuts you want or even chocolate chips to make it even more delicious.
I would recommend to eat it when it's still a bit warm but you can easily keep it in a box. It will stays moist for few days. If you want a sugar free version, you can easily remove the brown sugar because the bananas are sweet enough.
Ingredients :
225g of flour
3 ripe bananas
50 gr of sunflower oil (coconut or any other neutral oil will be fine)
50 gr of brown sugar
1 tsp of gingerbread mix (cinnamon only is fine)
1 bag of baking powder (12 gr)
30 gr of nuts
First, pre-heat the oven at 180˚C.
Secondly, peel and mash the bananas in a big bowl with a fork. Add then the sugar (or the apple sauce) and the oil. Mix well.
Thirdly, sift the flour and the baking powder above this mix and stir again until everything is combined.
Finally, with a big knife, cut the nuts in small pieces and add them to the preparation.
Grease a cake mould with some oil and add some flour on all sides. Pour the cake mix in the mould. Eventually, you can sprinkle some sliced almonds like I did or add any nuts or seeds you like.
Bake in the oven for 30-35 min depending on your oven. Let the vegan banana bread cool down a bit before serving.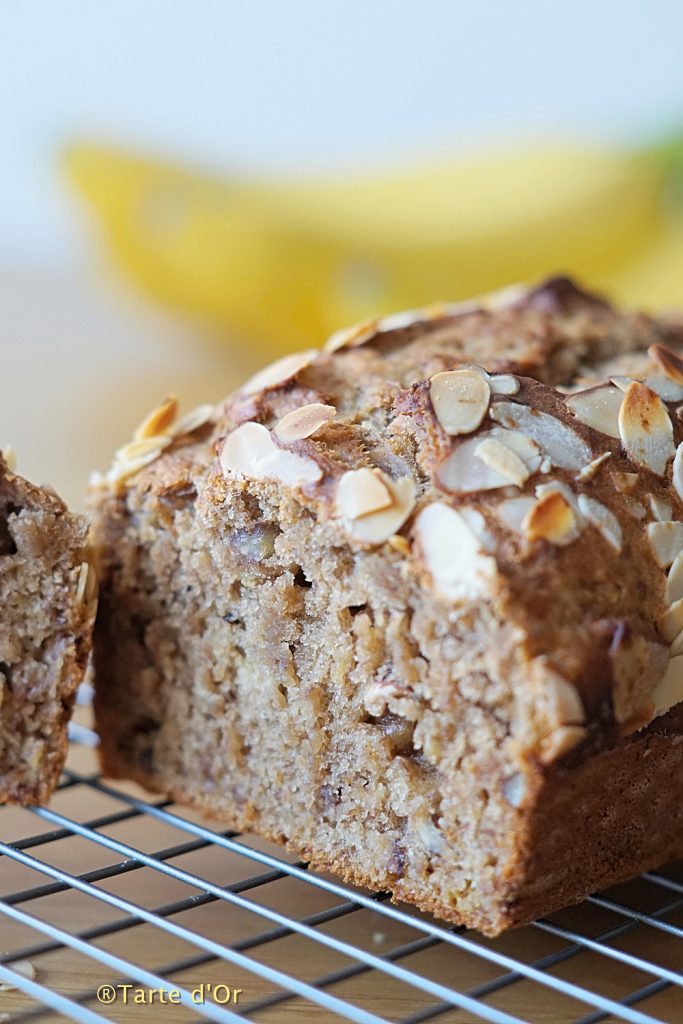 Bon appétit !
---
---