Buttons Biscuits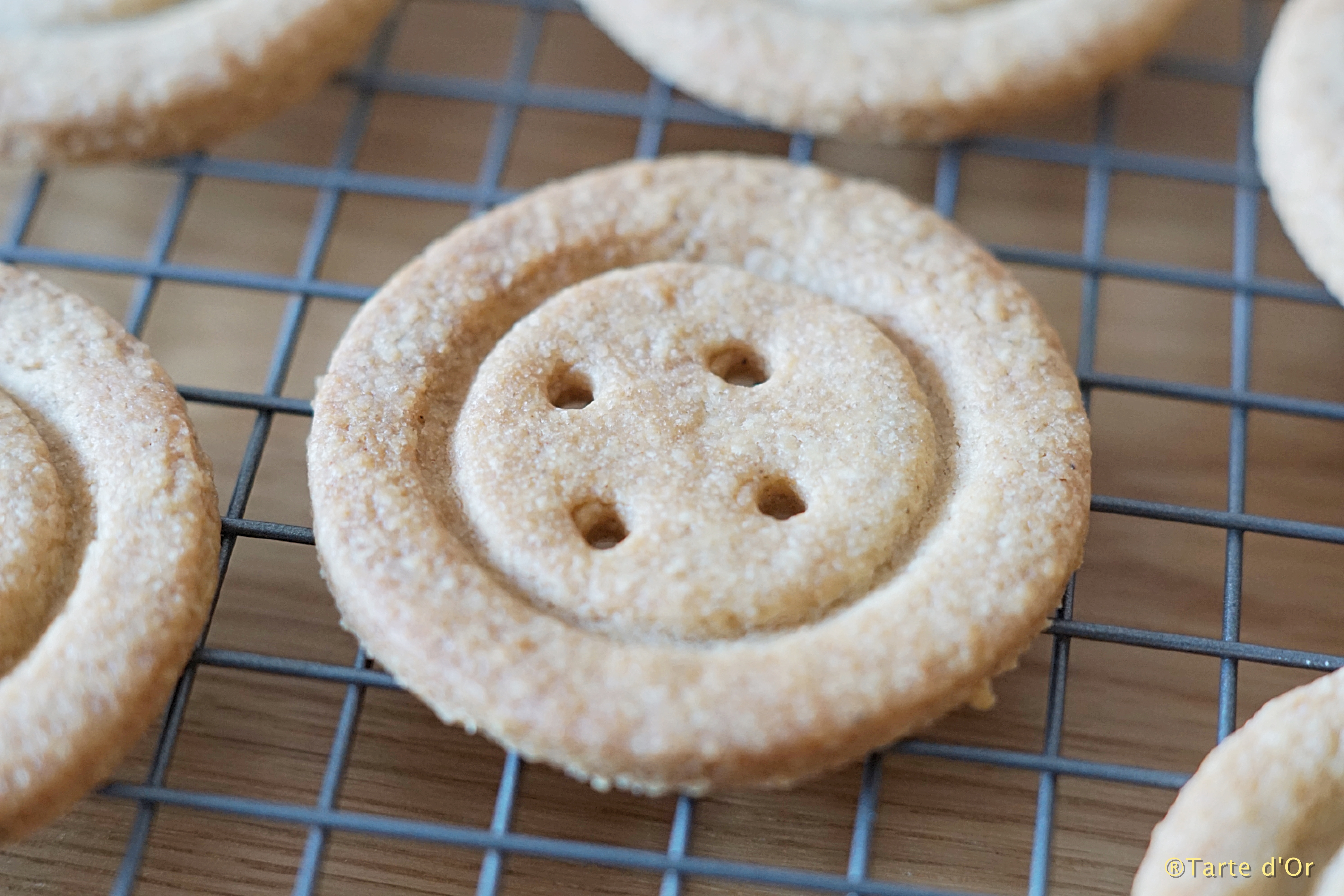 Another very easy and yet delicious recipe : the buttons biscuits. I made them for the Craft Night organised by Cross and Woods in The Hague in December. If you know or have followed me on Instagram for a while, you know that knitting is also a hobby besides baking.
I found it now easier to make biscuits or little cakes rather than a big one, simply because it's easier for knitters to pick up a biscuit rather than taking a plate and a spoon or fork to eat a piece of cake. Also, there are more and more people at these events every month so the box of cookies can be moved around more easily.
I got a lot of compliments about them so a big thank you to all the knitters who enjoyed them 🙂 !
These biscuits are really easy to make because you don't need a special mould. Two glasses of different diameter or like I did, a glass and an egg holder and a straw are enough to shape them.
Ingrédients (about 15-18 biscuits)
250g of flour
100 g of sugar
125 g of room tempered butter
1 egg
a pinch of sea salt
Mix the flour with the sugar and the salt.
Cut the butter in small pieces and add it to the previous mix with your fingers. You should obtain like a crumble dough.
Finally add the egg and form a ball.
On a sheet of baking paper, spread the dough with a roll until the dough is about 3mm thick. Then using the larger glass, cut out biscuits in the dough and transfer them to a baking sheet (it's easier to transfer them now than at the end). Use the smaller glass and press it gently on the biscuits to form the button shape. Finally make 2 or 4 holes in the center with the straw.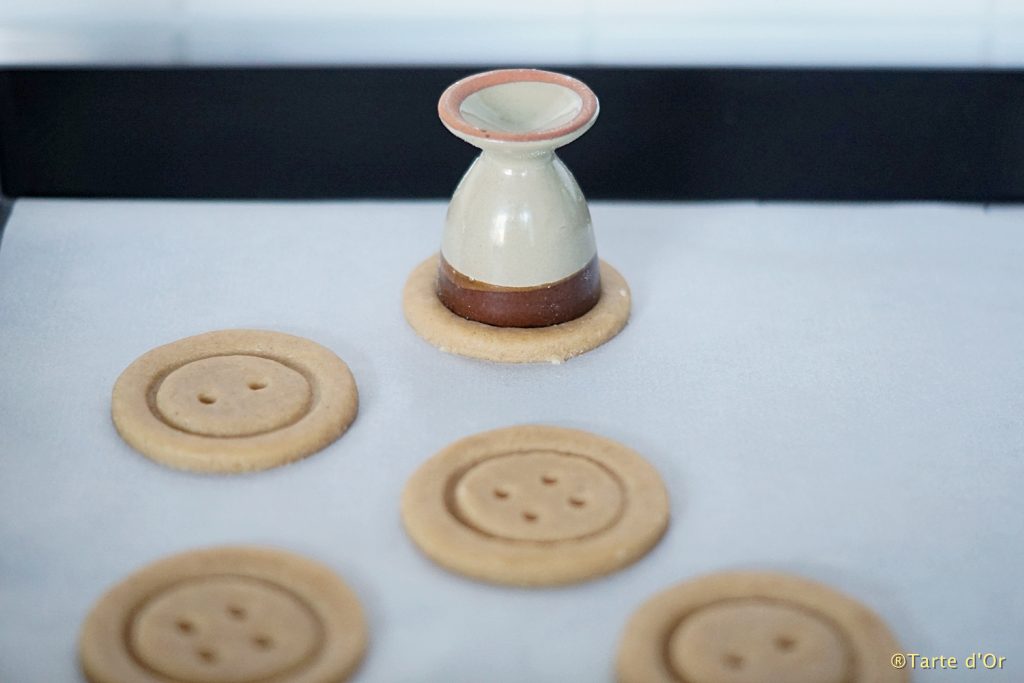 Bake the biscuits at 170˚C for about 12 to 15 minutes depending on your oven. If the inner circle is less visible, press again the smaller glass to redefine it while the cookies are still warm.
Let them cool down on a rack.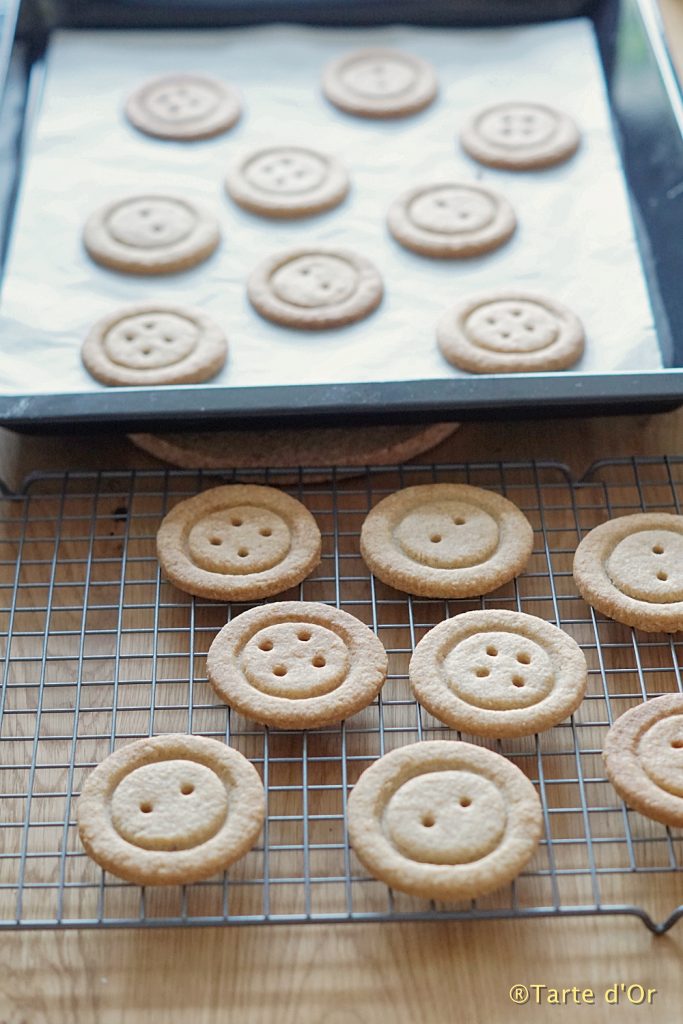 Bon appétit !
---
---