Chocolate Muffins with Butterscotch Chips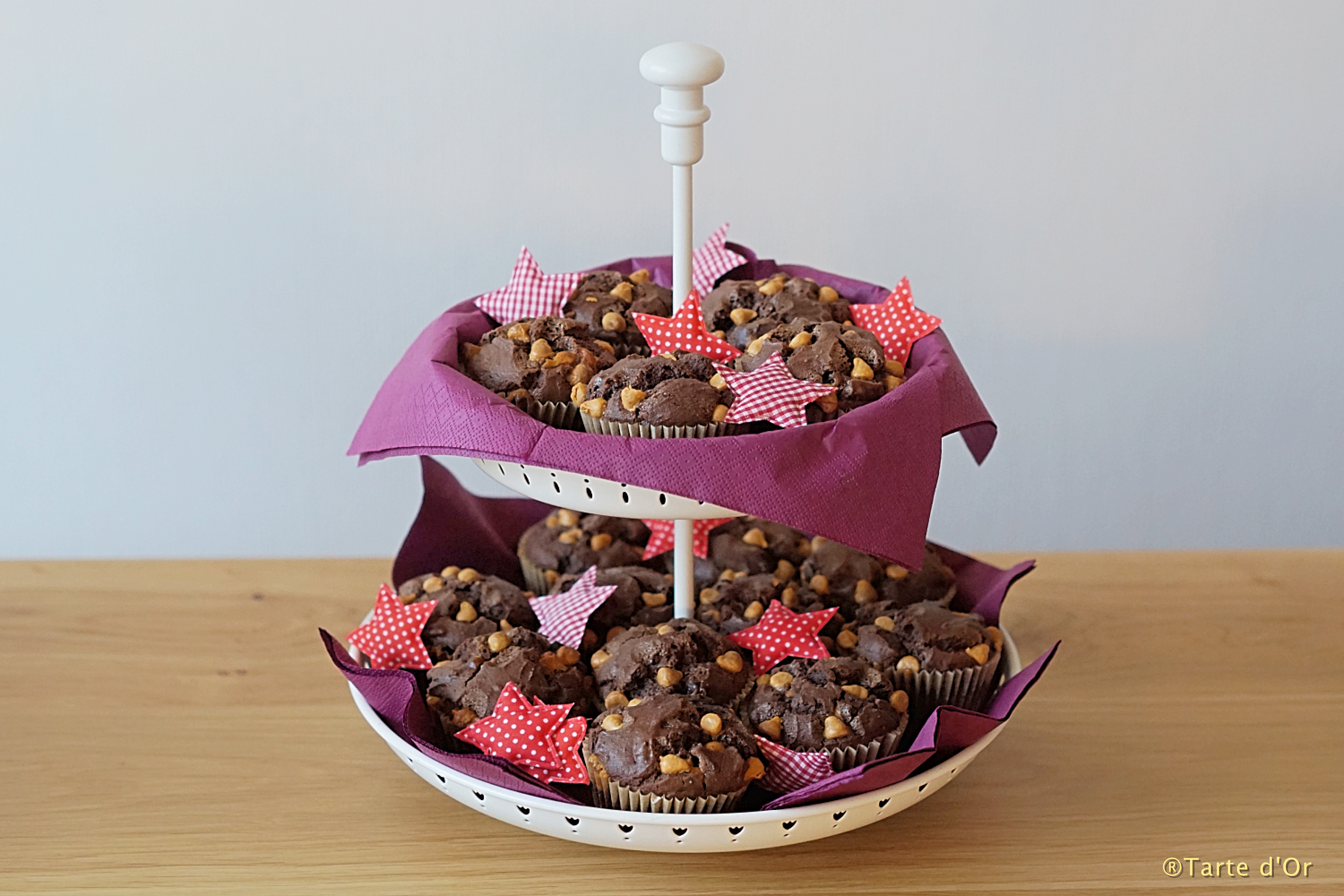 After the baking contest from November, I felt like I needed to go back to something more simple so I dig in my books and baking magazines to find some inspiration and found this very easy muffins recipe. They are sooo good : moist inside, not to sweet (I put less sugar than required and it was still way enough) and of course made out of chocolate.
I doubled the quantities to have more muffins. I got about 15/16 muffins. You can of course divide everything by 2 if you want.
Ingredients (for about 16 muffins) :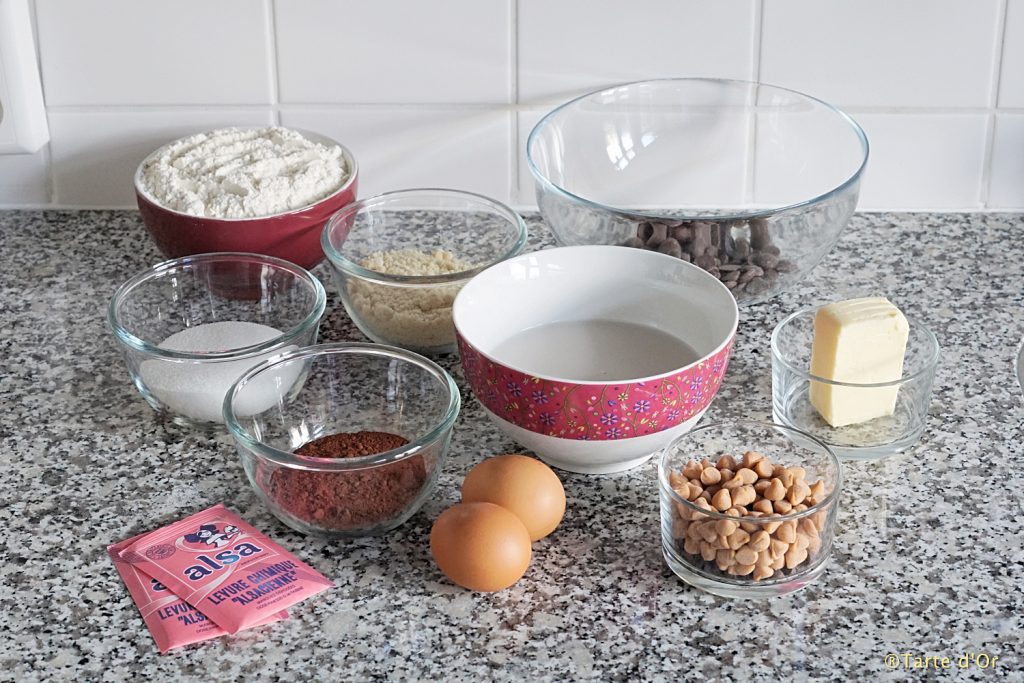 2 eggs
25 cl of almond milk
60 g of butter
320 g of flour
130 g of sugar
80 g of dark chocolate
60 g of almond powder
4 tablespoons of cacao powder
2 bags of baking powder (2x11g)
120 g of chocolate and/or butterscotch chips (I mixed both)
Melt the chocolate and the butter together in a big bowl au bain-marie.
Sift all the dry ingredients (flour, almond powder, baking powder and cacao powder)
Then, whisk the eggs and the sugar in another bowl until it gets foamy. Add the melted chocolate, then the flour, almond powder, baking powder and cacao powder. Mix until until everything is combined.
Add the milk and stir well.
Finally add the chocolate or butterscotch chips.
Fill in muffin moulds to 2/3. Bake the muffins for about 20 min at 180˚C. Let them cool down for few minutes before removing them from the mould.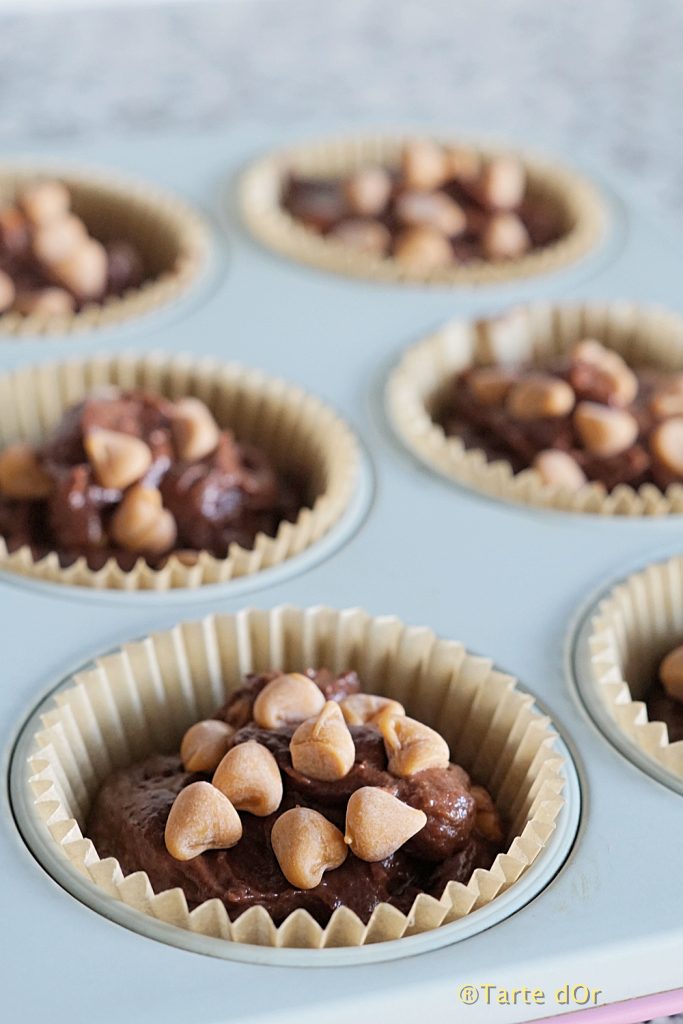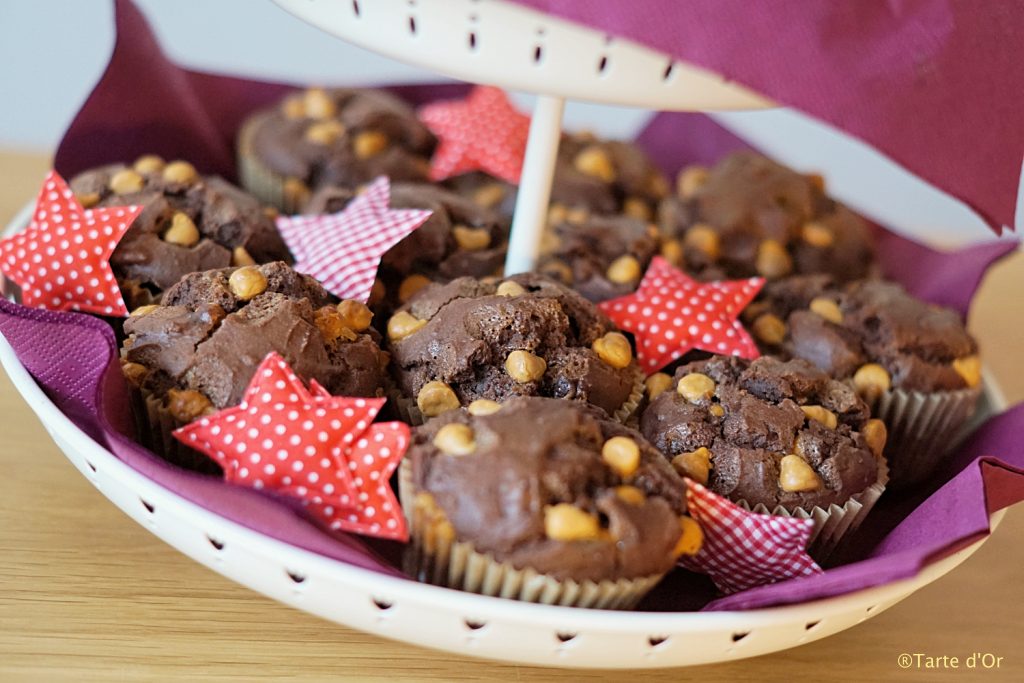 Bon appétit !
---
---